Note: This post contains affiliate links. We may receive a small commission if you make a purchase through a link. Please read our full disclosure policy here.
Need some inspiration for planning your 18th birthday party? This post is all about the best 18th birthday ideas for an epic party.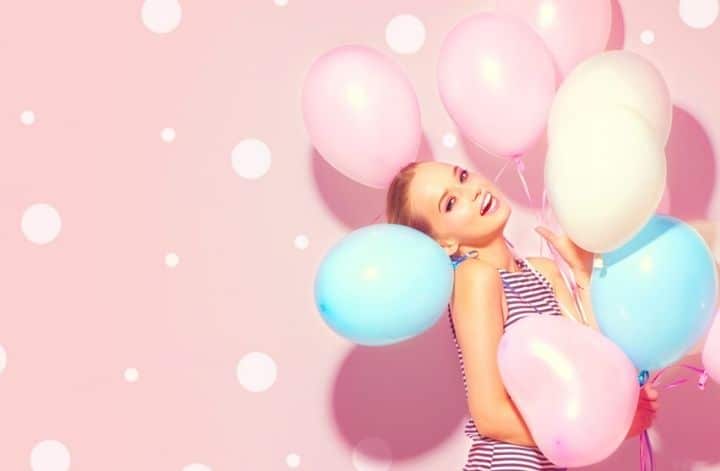 21 Best 18th Birthday Party Ideas For An Unforgettable Day
Planning for an 18th birthday party, which is a significant milestone in your life, is not easy.
You're almost an adult now, so whether you decide to go out with your friends or celebrate it at home, you want your birthday to be soo epic that you will always look back on this day with fond memories!
However, party planning can be a bit stressful, and finding unique birthday party ideas is not easy at all
So to help you celebrate this new chapter of your life, I've come up with these super fun 18th birthday ideas, that includes party decorations as well!
Here are the best 18th birthday party ideas to help you plan the perfect celebration that everyone will love and remember!
1. Set Up An 18th Birthday Photoshoot
Setting up a photo shoot for your 18th birthday is definitely going to be so much fun!
Your 18th birthday is super important and you'll want to remember this day by taking tons of Instagram-worthy pictures with your friends!
2. 18th Birthday Cake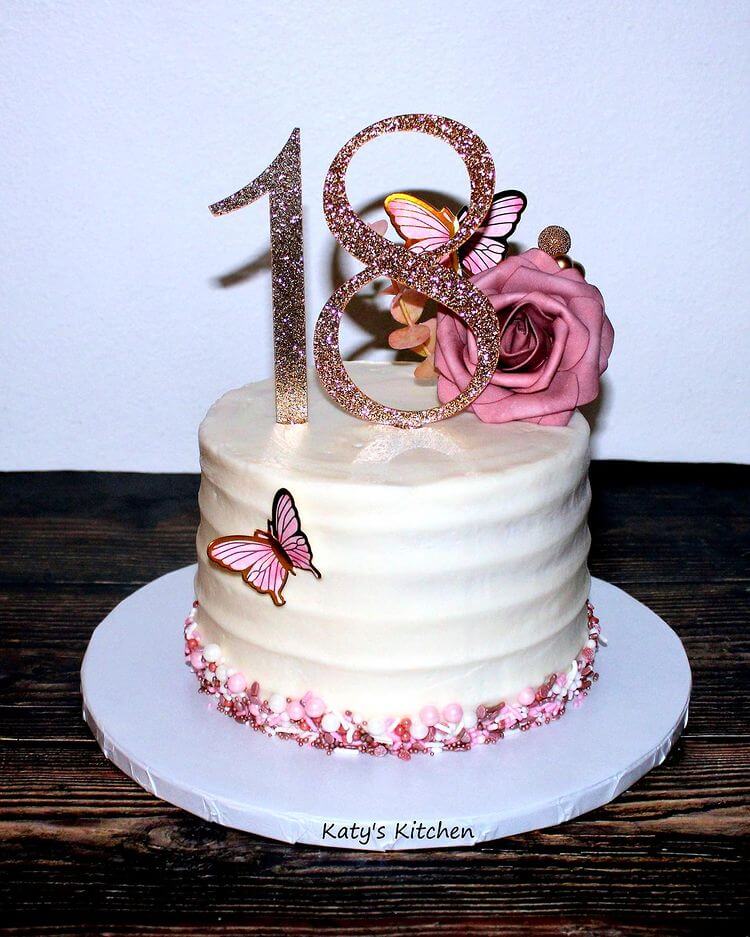 Want to recreate this idea?
Birthday cakes are an absolute must-have at any birthday party! You could bake your own 18th birthday cake or have one made from your favorite bakery.
Make sure you get a glitzy birthday cake topper too, because the more personalized your birthday decor, the more special it will be!
3. Serve Fancy Drinks
Want to recreate this idea?
Your 18th birthday is a once-in-a-lifetime occasion, so its celebrations need to be equally unique and memorable.
Serve your beverage in cute champagne glasses with a little cotton candy on top as garnish! This is such a cute and sophisticated way to welcome your guests; they will sure appreciate the attention to detail!
4. Large Number Balloons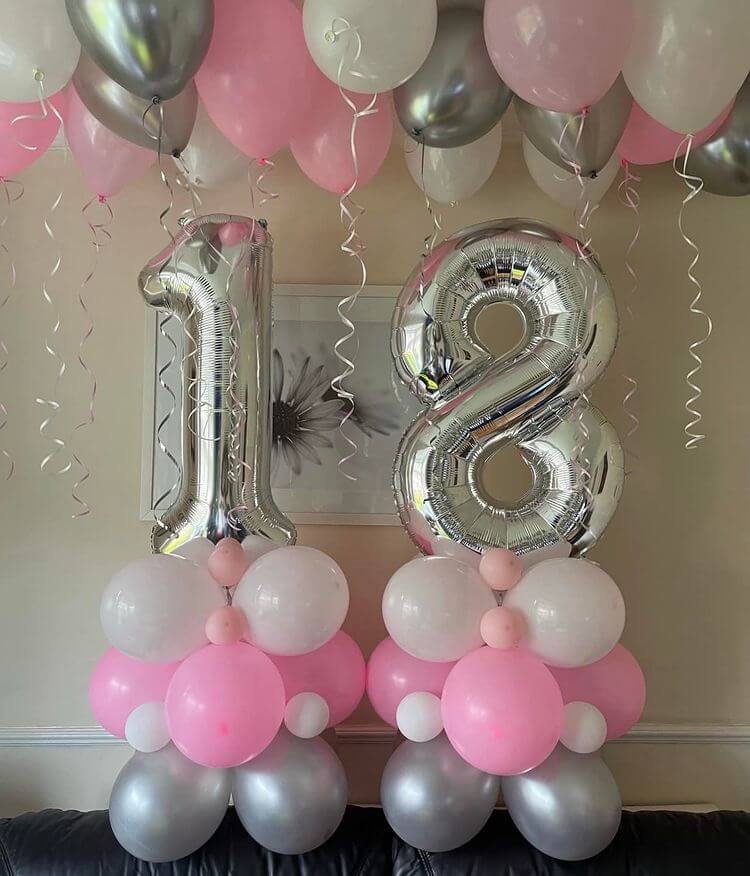 Want to recreate this idea?
Number balloons are a classic party decor and the perfect way to let everyone know that you're officially 18! These ones from Amazon are super affordable and you can get them in so many colors.
Plus, huge balloons are ALWAYS the perfect decor for celebrating any occasion! They look so cute that you can use them as a photo prop, as well as a birthday decoration.
5. Hang Happy Birthday Balloons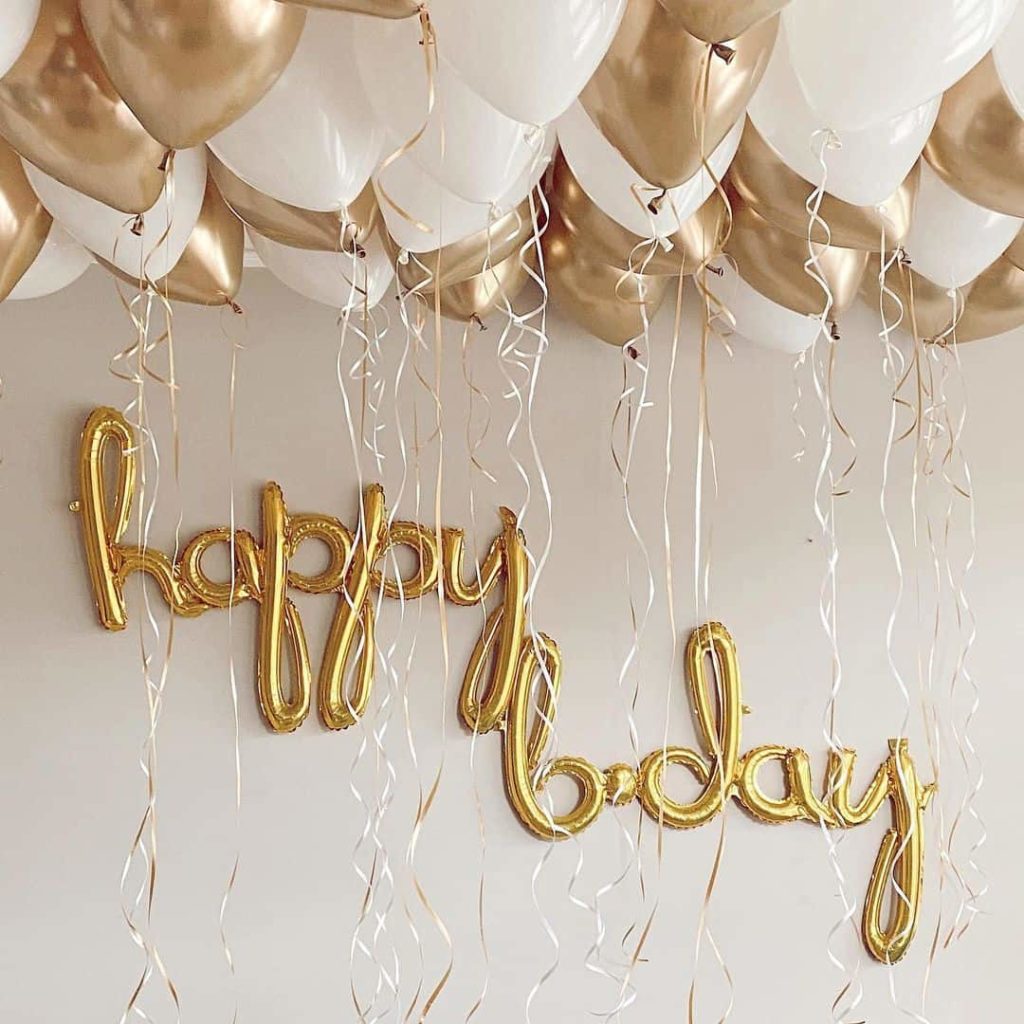 Want to recreate this idea?
Foil balloons are the perfect fun accent for any party! They would make the perfect wall decoration for your 18th birthday celebration and are also great to use as a photo backdrop to take pics with your friends and family!
This gold foil happy birthday balloon banner along with some popping-up balloons is guaranteed to be a hit 18th birthday idea!
6. Set up a snack station
Want to recreate this idea?
A snack bar would be a fun and easy way to serve food to your hungry guests, without having to pay all that money to cater or spend hours cooking.
Guests could easily grab what they want and eat as they socialized and walked around. Plus this also makes clean-up super easy at the end of the party!
7. Happy Birthday Neon Sign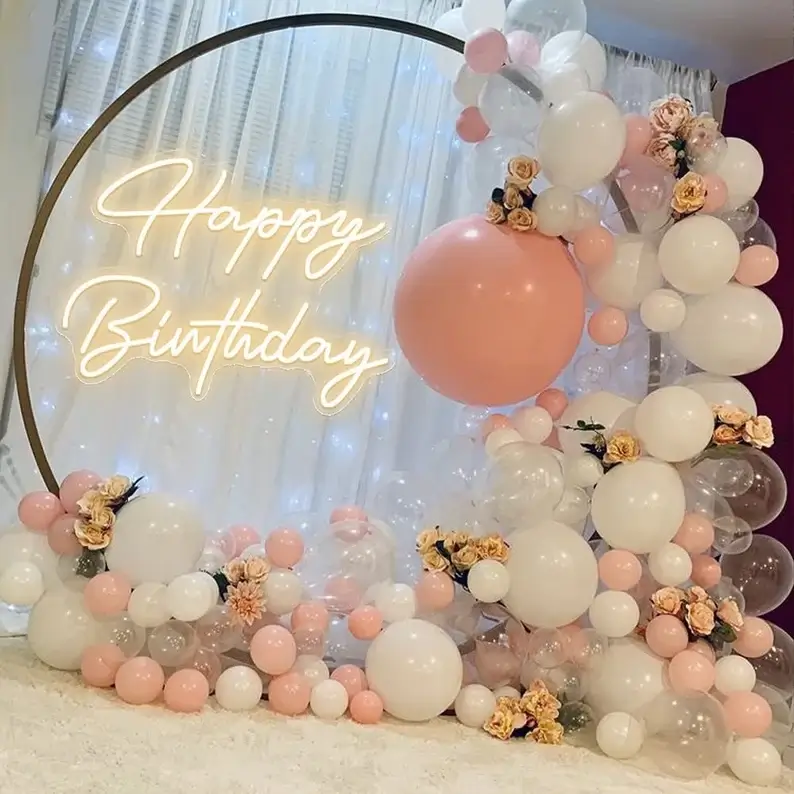 How cool is this neon sign? They are just so fun and a great way to add some light and color to your party!
You can buy this happy birthday neon sign on Etsy for pretty cheap. This will definitely make your 18th birthday party even more unique.
8. Pom Pom Decor
Want to recreate this idea?
I love any decorations that involve pom-poms, they are just so cute and will add a burst of color to your decorations!
These ones from amazon will be the perfect festive addition to your 18th birthday party!
9. Set Up a Donut Display
Want to recreate this idea?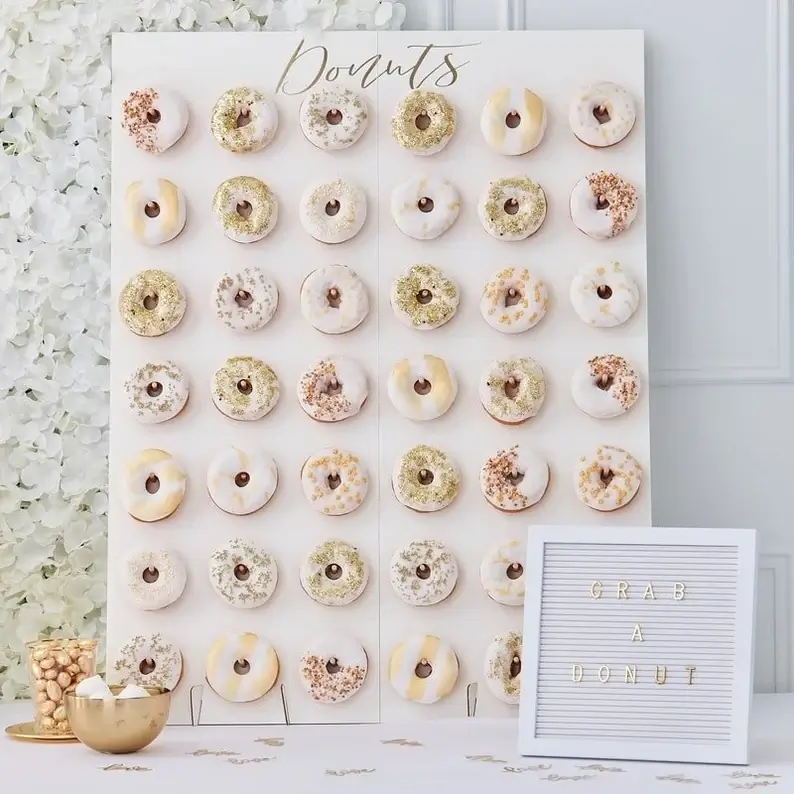 A Donut wall is not only a super cute 18th birthday idea for your party but also a delicious treat to offer to your guests!
You can DIY your own with a peg board and hook, or if you're short on time buy a customized donut board from Etsy.
10. Have a super cute sign to welcome guests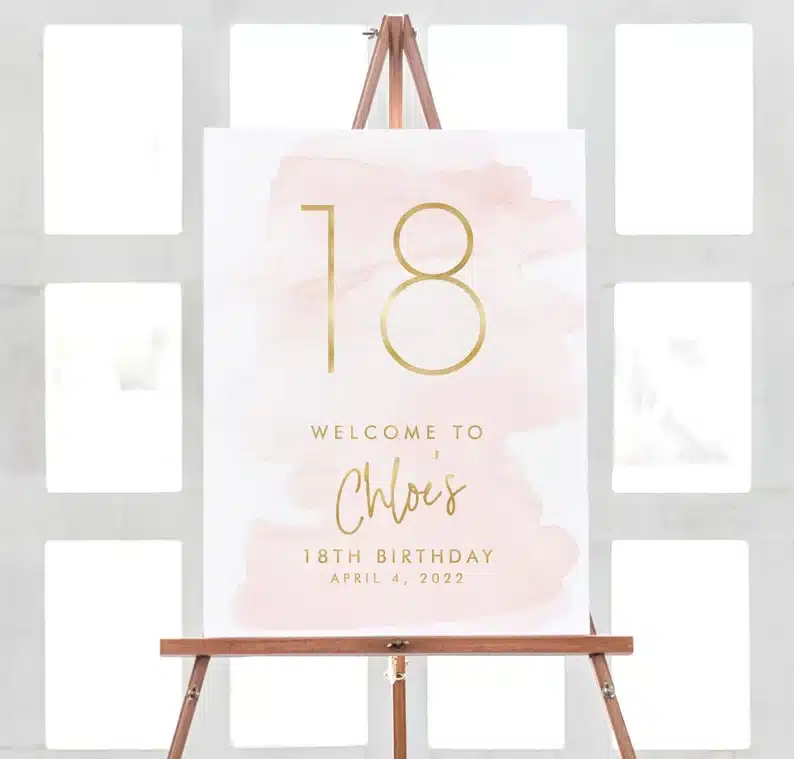 If you're searching for ways to make your 18th birthday party original and different from the others, then this is for you! This welcome sign from Etsy is such a super cute way to welcome guests.
Things like having a customized welcome sign are something that will make your party stand out! Also, it's super affordable and easy to set up.
11. Polaroid Guestbook Station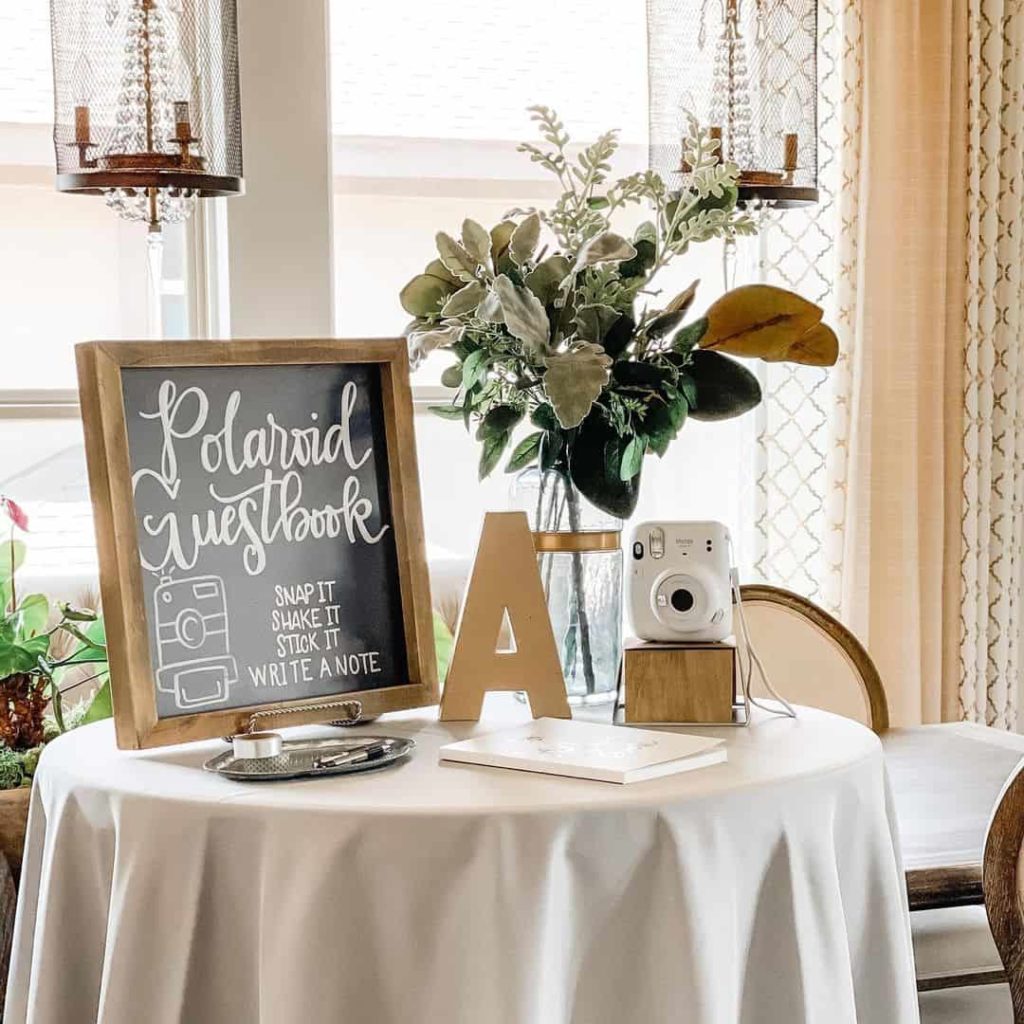 Want to recreate this idea?
This is such a chic alternative to the classic guestbook idea. Instead of just having your guests sign a book, offer them a polaroid camera and extra films so that they can also include a polaroid photo with the graduate.
This is one of the easiest 18th birthday party ideas and the best way to create a photo album of the day!.
12. Hot Cocoa Bar
Want to recreate this idea?
This Hot Cocoa station is not only the most delicious thing to use at your birthday party, but also super easy to put together!
Just whip up a huge batch of hot chocolate and offer some toppings to go along with it, like marshmallows, peppermint, etc. Your guests can choose their favorite topping combinations to customize their cups!
This is definitely one of the most original 18th birthday ideas to recreate, especially if your birthday falls during the fall or winter season!
13. Go for a rose gold theme
If you're planning to base your 21st birthday party on a specific theme, but don't know where to start, just focus on a color you like and decorate everything around that color!
I personally love the rose gold theme and it's something that never goes out of trend! Don't forget to get cute matching plates and utensils too! Amazon and Etsy have some of the cutest plates and utensils in different colors that you can match with your color theme.
Related: The Best 21st Birthday Ideas For A Memorable Party
Things to do on your 18th birthday
14. Have a Birthday Picnic
If you have a backyard or can go to a park, set up a cute aesthetic picnic for the coolest 18th birthday idea ever! They have been really popular in the last couple of years and are way more fun than the normal picnic setup!
An aesthetic party involves tons of matching decor, comfy floor pillows, and a huge spread of food to eat with your friends. Or you could look up luxury picnic services in your area to set it up for you, so that all you have to do is just show up with your friends and family, ready to make some memories and enjoy a good meal.
15. Have a Fancy Dinner Party
One of the best things to do on your 18th birthday is to go for dinner at a fancy restaurant! It's so grown-up and chic, and it's a really intimate way to connect with your best friends.
But if you don't feel like going out, you could always prepare the food at home or even have it catered! Or do a potluck with your friends for an easy option. Keeps the celebration more private but still, so much fun!
16. Have a Movie Night marathon
If you're looking for things that are not over-the-top and want to spend the special day chilling out with family and close friends, then hosting a movie night at home is the perfect thing to do!
It is a simple yet fun way to celebrate your 18th birthday!! You could pick out a few favorite films, set up a big screen in your living room or in your backyard, have some delicious snacks and drinks ready and you're ready to have a blast!
17. Have A Beach Day
If you live near a beach or you want to celebrate your birthday outdoors, why not arrange a small beach party? It's such a unique way to celebrate your day while also being outdoors.
You can choose a theme and pick all the decorations to match with. Also, add some fun beach games to keep people occupied. Plus, think of all the cool pics you could take with your friends!
18. Have a sleepover PJ party
While most teenagers opt for a party to celebrate their 18th birthday, it's not necessary to make grand plans or spend a lot of bucks to commemorate the day! You can spend it at home with your friends having a super fun pajama party!
Pajama parties are great for celebrating your birthday with your closest friends, ordering pizza, watching movies, eating desserts, and making memories that last forever. You and your friends will love feeling like kids again!
19. Shopping Spree
Treat yourself on your birthday by taking yourself out on a shopping spree. You could do this by yourself, or you could take family or friends with you!
You definitely don't need to buy many things, but it's your 18th birthday party, you deserve to treat yourself a little!
20. Have a spa day
Another great 18th birthday idea is having a nice relaxing beautiful spa day! Hit your nearest spa, and indulge in some pampering like hot stone massages, manicures, pedicures, facials, rejuvenating face packs etc, to de-stress and rejuvenate yourself!
Or if you don't want to splurge a lot, you could have some friends over for an at-home spa day. You can buy your favorite face masks (I love these ones from Tony Moly), do your nails, play some music and relax!
21. Go on a weekend trip
A weekend trip with your friends or family to celebrate your 18th birthday is my favorite 18th birthday idea! It could be a bit expensive but super fun all the same!
It's a terrific way to make memories and will be an unforgettable experience for you! You could plan for a weekend getaway or for longer but make sure to plan it before!
These are the best 18th birthday ideas for a fun and memorable day!
If you're looking for party ideas, you may also be interested in these: