Note: This post contains affiliate links. We may receive a small commission if you make a purchase through a link, at no extra cost to you. Please read our full disclosure policy here.
This post is all about easy and delicious microwave mug meals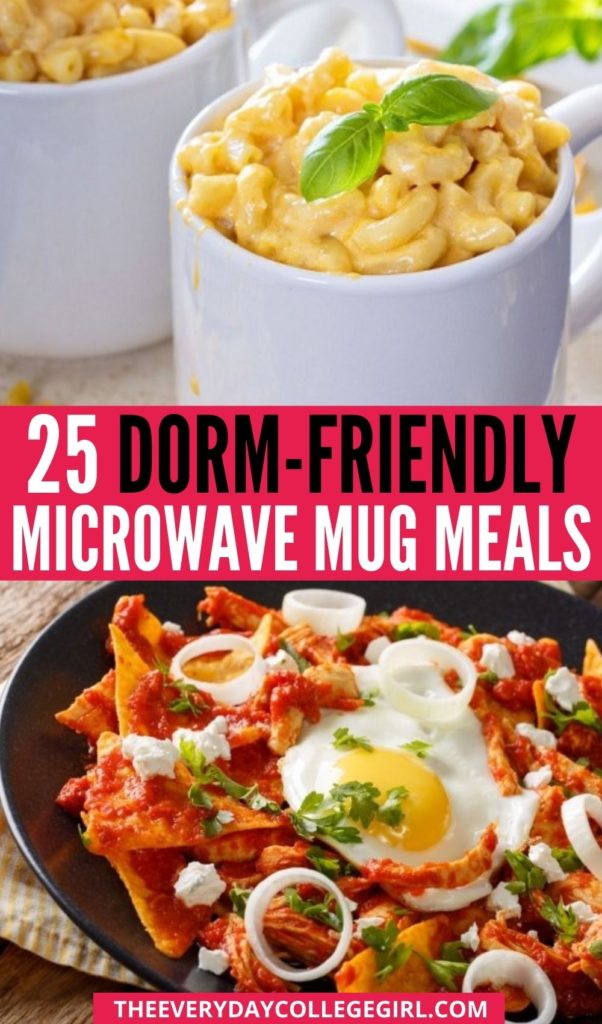 25 Insanely Good Microwave Mug Meals
That's where these quick and easy microwave mug meals come in. They only take a handful of ingredients, a microwave to pop it into, and are ready in a few minutes! Also, they taste delicious to boot!
So here are the 25 easy and delicious microwave mug recipes you can prepare right in your dorm room!
1. Omelette in a Mug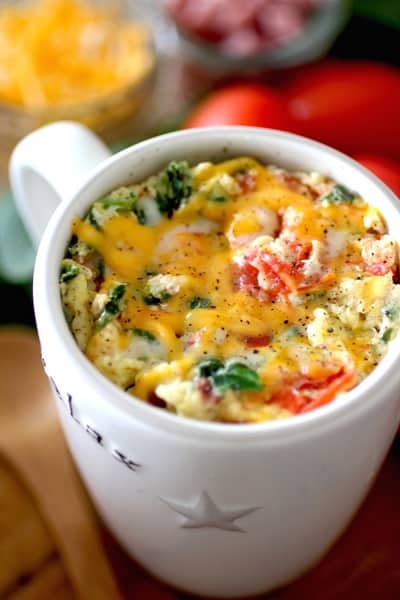 Eggs are one of the best breakfast foods you can consume for breakfast and this omelette in a mug is the perfect way to have them when living in dorms. You can even add all kinds of meats and veggies for extra protein!
2. Blueberry Banana Microwave Baked Oats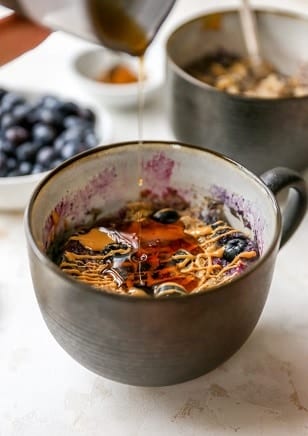 This blueberry banana baked oatmeal is super easy to make and is a delicious and nutritious breakfast idea. So if you're running late for a morning class, this is the perfect quick breakfast option!
3. Breakfast Burrito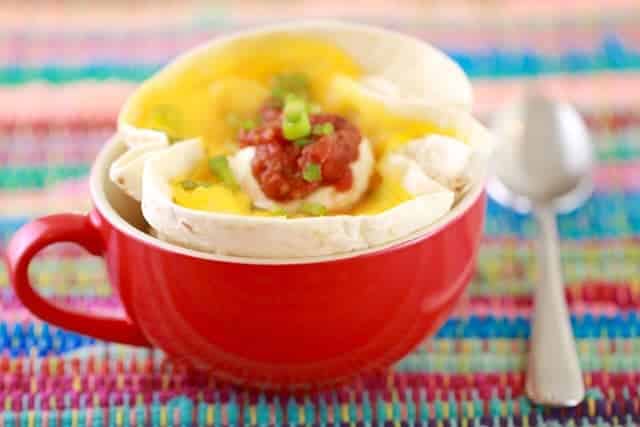 Who doesn't love burritos?! And this microwave breakfast burrito is such a great way to get some protein for breakfast and stave off hunger all morning!! Best of all, it's super easy to make and takes less than ten minutes to make!
4. Pancake Mug Cake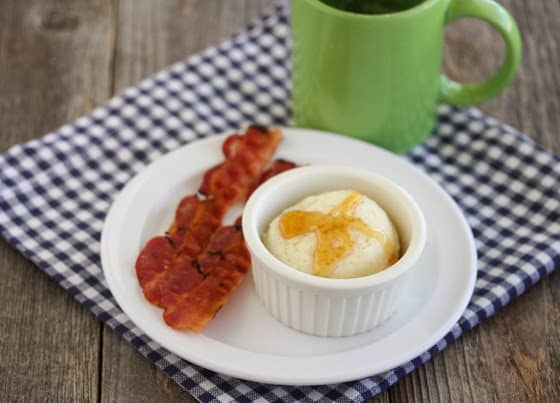 I absolutely love pancakes for breakfast! This pancake mug cake is such a fun breakfast idea that you can whip up in your microwave for when you're craving pancakes! It takes only two ingredients to make and is ready in just 1 minute!! Crazy right?!
5. French Toast in a cup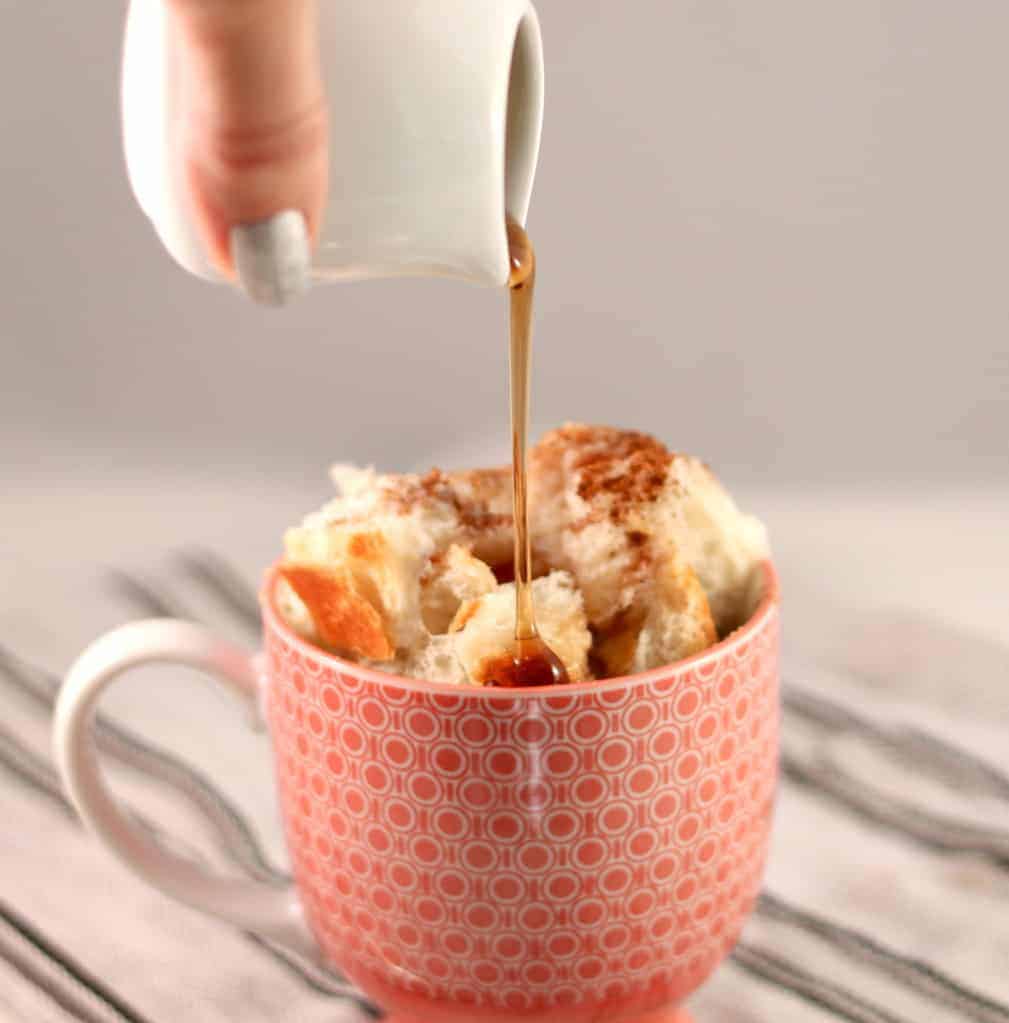 This french toast looks so delectable and is perfect to satisfy your craving for something sweet! You can cook it in the microwave in just a couple of minutes and only takes a few ingredients to make! Seriously one of the easiest microwave mug meals to make in dorms!
6. Blueberry Muffin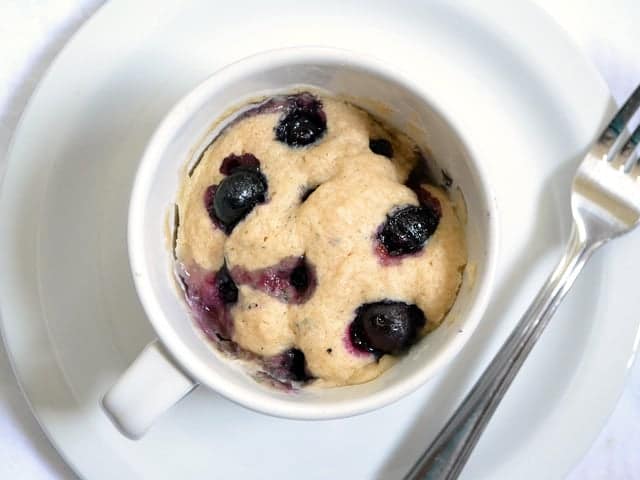 This blueberry mug muffin looks so moist, and fluffy and will perfect for breakfast or an afternoon snack! It's such an easy recipe and takes only a couple of minutes to whip up in the microwave!
7. Scrambled Cheesy Eggs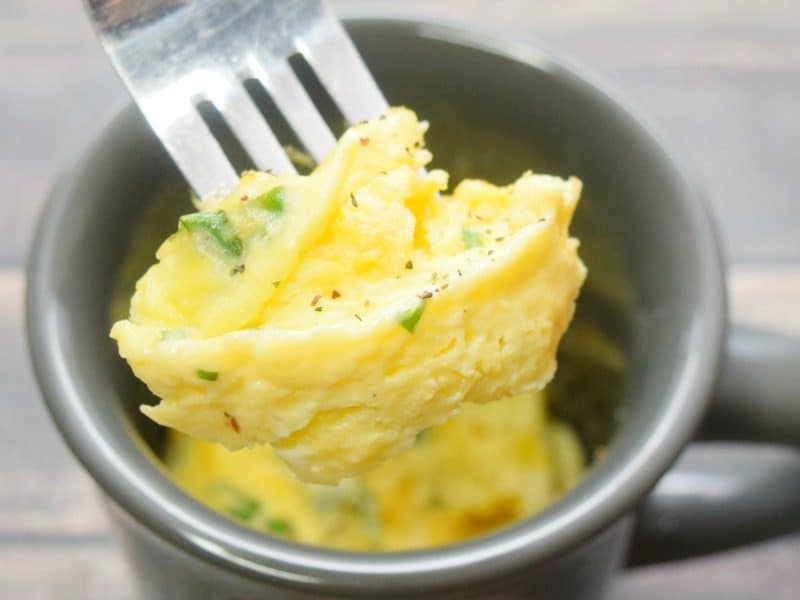 Another super easy breakfast recipe, scrambled cheesy eggs, is a delicious microwave mug meal you can whip up in just a couple of minutes. A healthy, satisfying breakfast that gives you energy throughout the day!
8. Coffee Cup Chilaquiles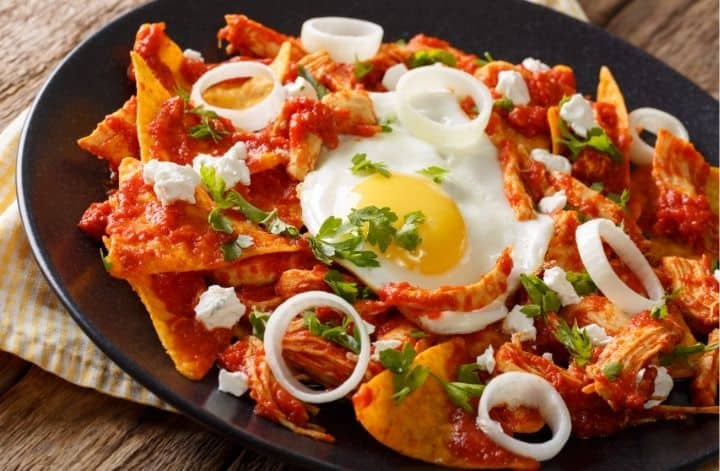 Chilaquiles are a great Mexican food that you can easily prepare if you've got some tortilla chips lying around! This hearty, comforting coffee cup chilaquiles is super easy to make and is ready to eat in just a few minutes!
9. Microwave Mac and Cheese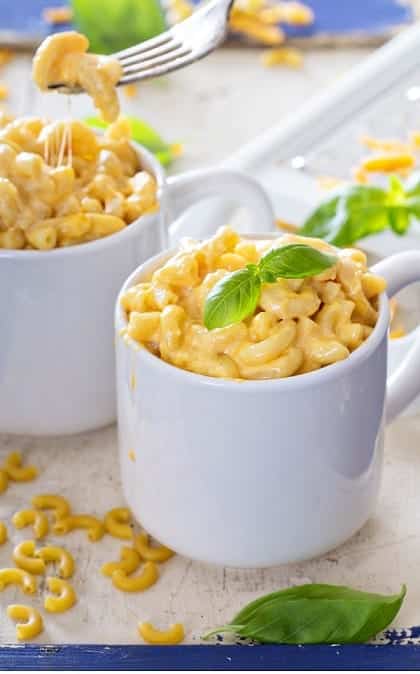 There's nothin more comforting than a warm bowl of mac and cheese after a long, tiring day.
This microwave mac and cheese is the easiest recipe that comes together in just 5 minutes and is the absolute best comfort food!
10. Spinach Ricotta Lasagna in a Mug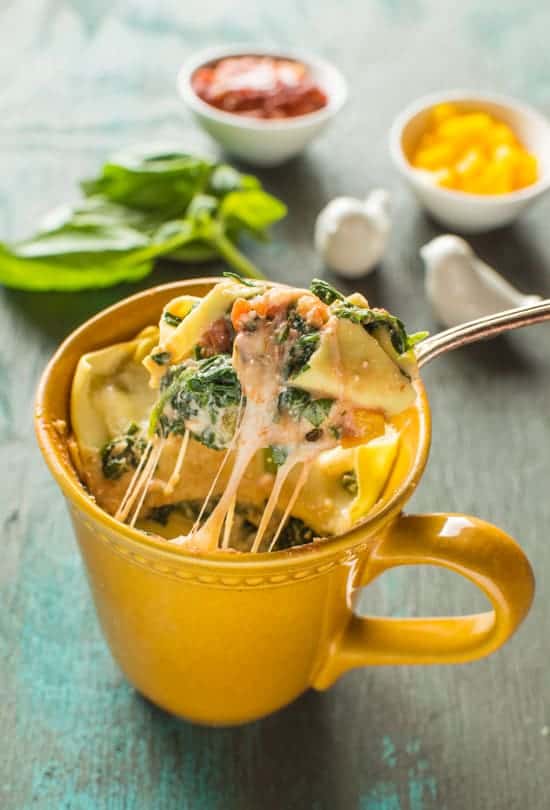 Cheesy lasagna in rich sauce is the ultimate comfort food for everyone!
This mug version of microwave lasagna is easy to make in your dorm room microwave and only requires a handful of ingredients. It would make for a super hearty and comforting meal for lunch, or dinner!
11. Microwave Chow Mein in a mug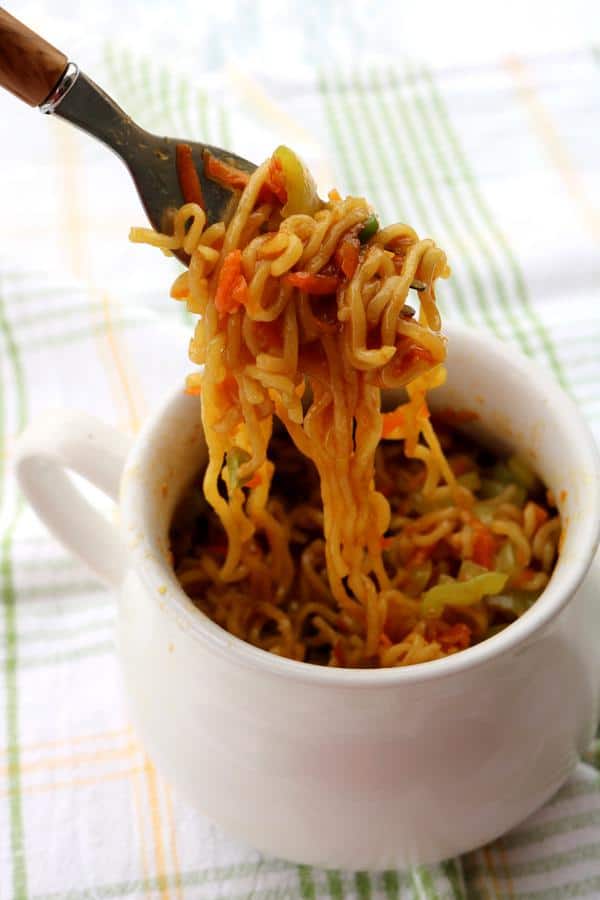 Instant ramen is college staple because it's easy to make in the microwave and cheap as well. But instead of eating ramen the same old, boring way, why not give this easy and tasty microwave chow mein recipe a try?! It's guaranteed to turn your basic ramen into a delicious chinese takeout meal, perfect for dinner or lunch!
12. Pizza in a Mug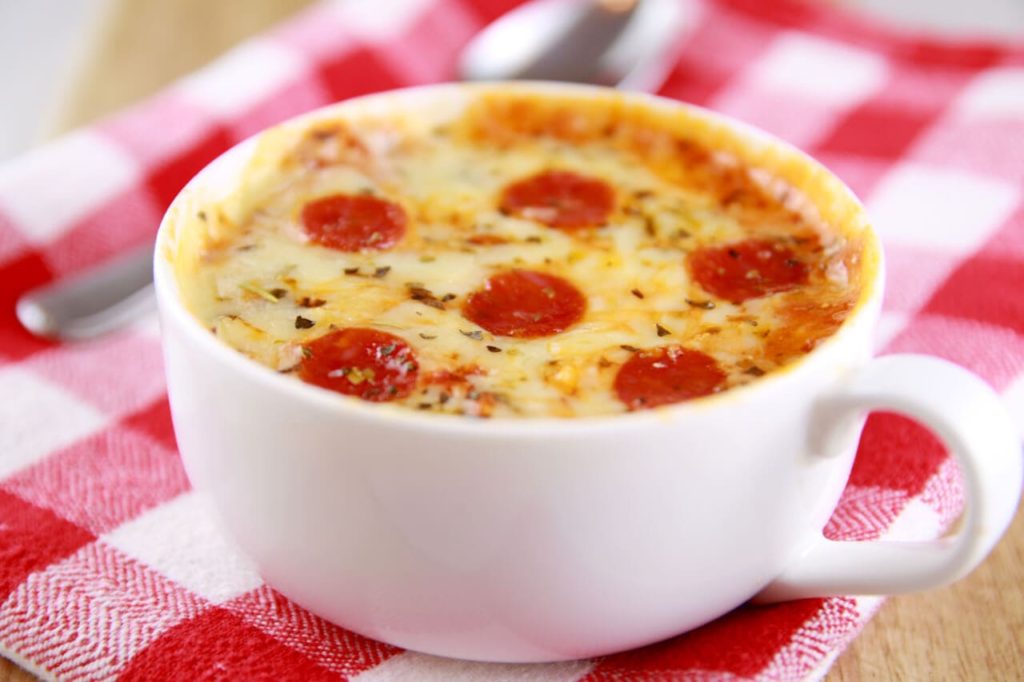 This recipe for microwave mug pizza makes it so easy and cheap to make your favorite fast food at the comfort of your dorm room! You could even have a mini pizza party when you have your friends over at your room where everyone gets to pick a topping!
13. Microwave Mug Chili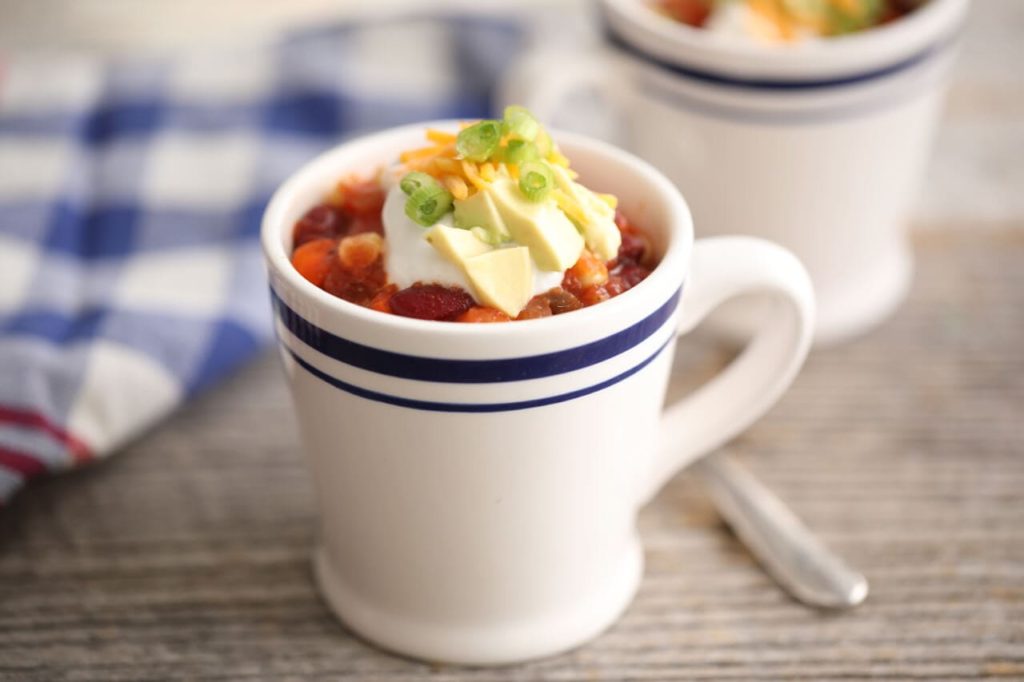 Searching for a wholesome yet simple dinner recipe? This microwave mug chili is so easy to make and perfect for those cold nights when you just want to curl up with something yummy and comforting to eat!
14. Fettucine Alfredo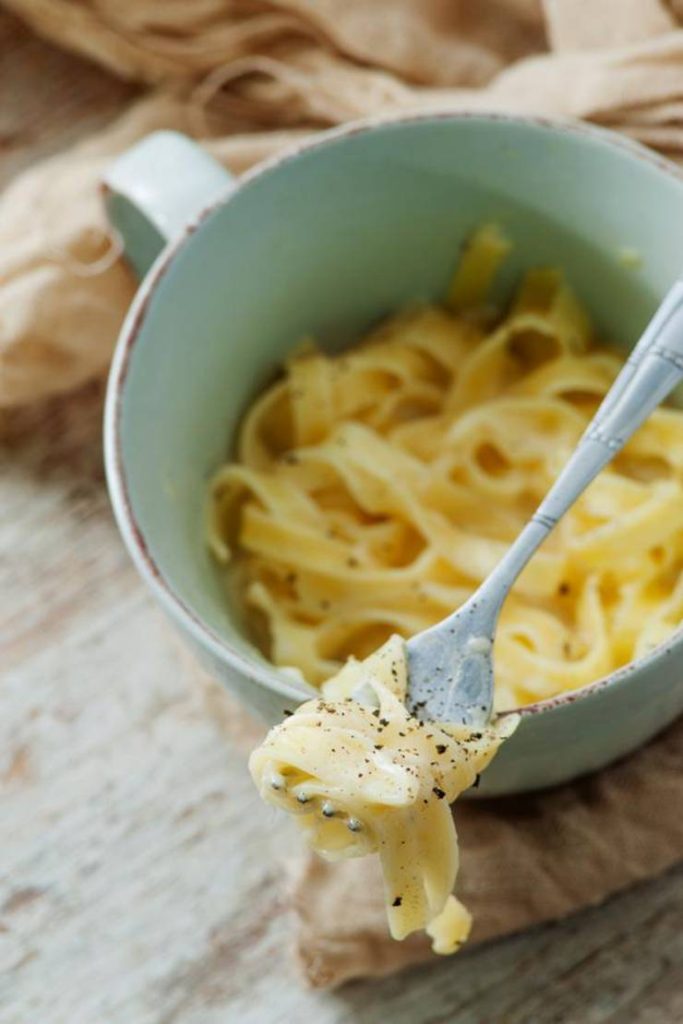 Fettuccine alfredo is such a classic feel good comfort food!
This microwave fettuccine alfredo is a simple and easy meal you can whip up in just a few minutes! It's such an awesome idea for an easy dorm room dinner.
15. Chicken Pot Pie in a Mug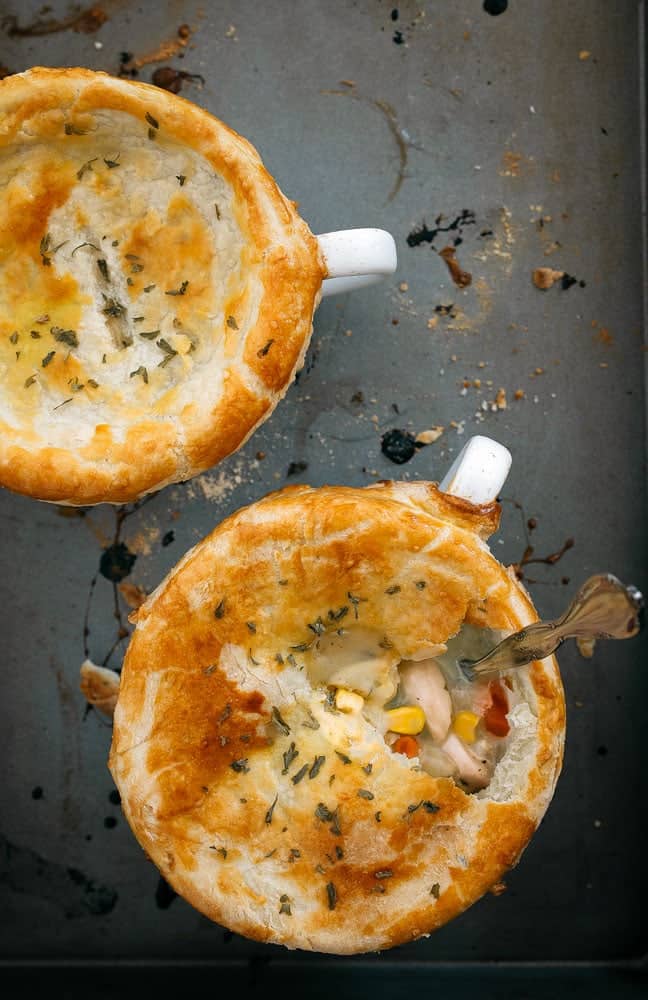 Chicken Pot Pies in a mug? How fun is that?!
This chicken pot pie in a mug is so easy to whip in your microwave! It's the ultimate college comfort food you can make in your dorm room! Perfect to curl up with in the winter and binge watch Netflix!
16. Potato soup in a Mug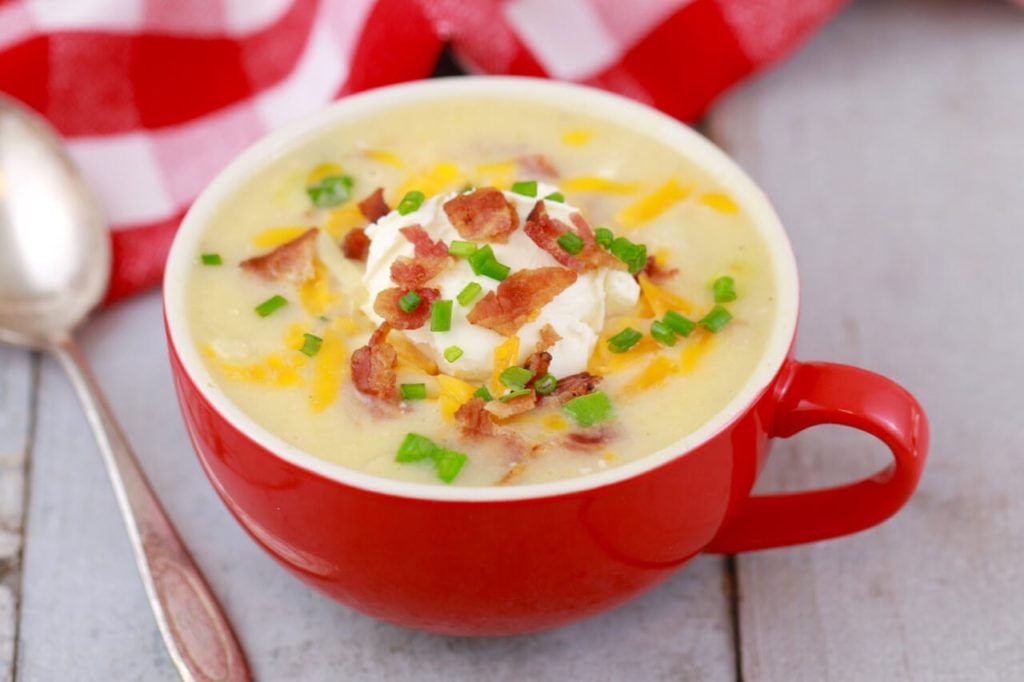 This thick, creamy potato soup in a mug recipe couldn't be any easier to make and is perfect for those cold winter days when all you want to do is cozy up under a blanket with a hot meal in hand!
17. Rigatoni Pasta Pie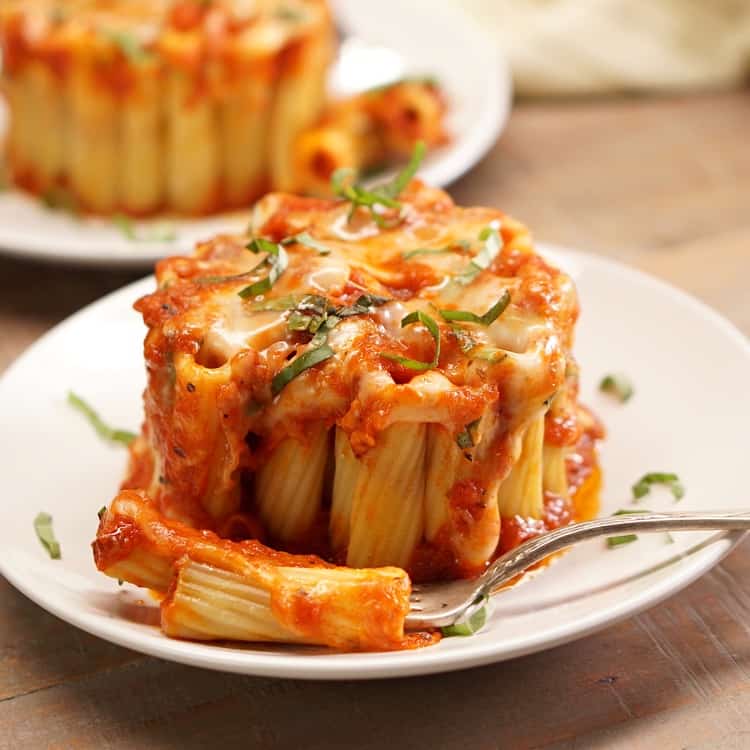 Craving some rigatoni pasta? Then you'll absolutely love this quick mug rigatoni recipe that you can easily make in your dorm room with a few simple ingredients! Super easy and delicious!
18. Sausage and Cheese Spaghetti in a Mug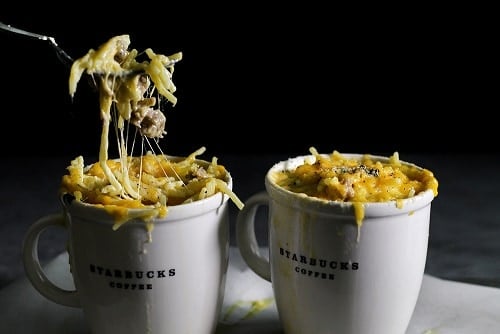 A bowl of cheesy pasta bake is always so satisfying! For a hearty and filling lunch or dinner, try this meaty, cheesy recipe for sausage and cheese spaghetti in a mug!
19. Fried Rice in a Mug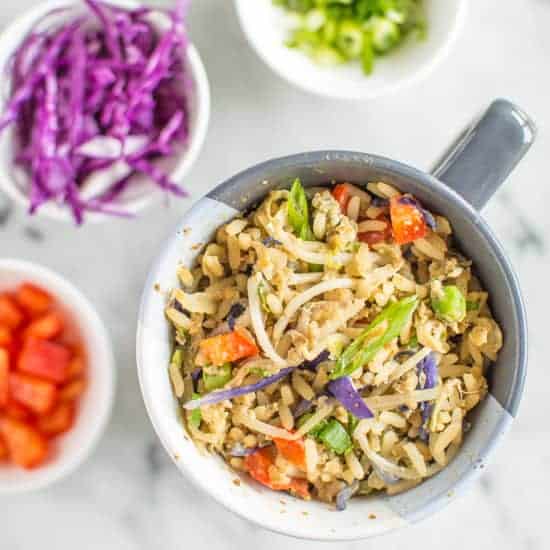 This flavorful microwave version of fried rice in a mug is super simple to make and you can even sneak in some vegetables to it to make it healthier! It tastes super great and only takes a few minutes and some simple ingredients to make!
20. Carrot cake in a mug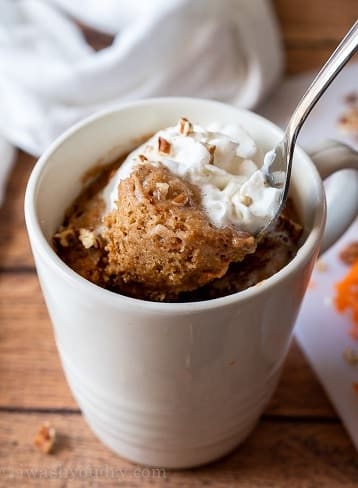 This carrot cake in a mug looks insanely good! It's such a simple and easy recipe to make in the microwave and perfect for when you're craving something sweet!
21. Microwave Cheesecake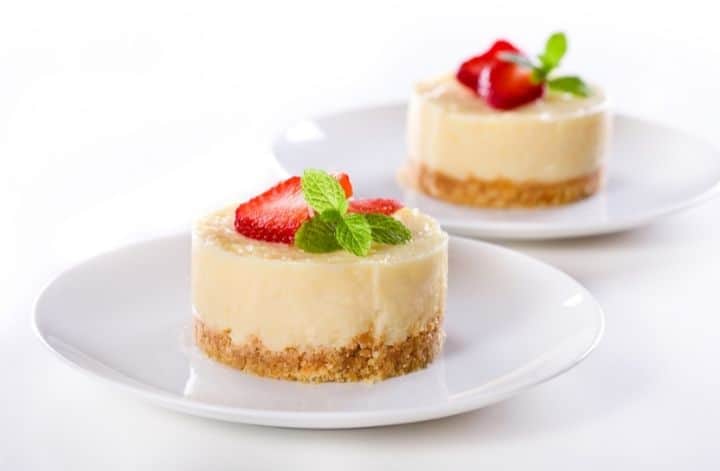 Making a cheesecake seems a little intimidating but this microwave cheesecake is incredibly easy to make and comes together in just two minutes, but needs a chilling time of 60 minutes before serving up! Such an easy and delicious dessert option for college students!
22. Chocolate Lava Cake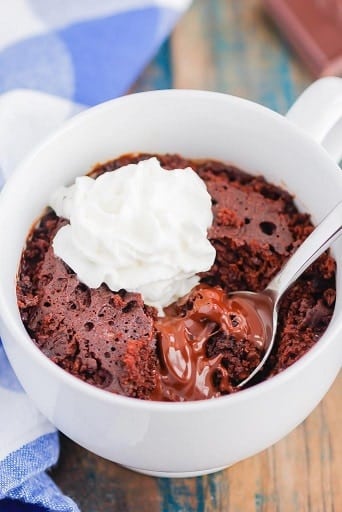 If you're a chocolate lover, you're gonna love this! An easy single-serving chocolate lava cake in a mug is the perfect solution for those late night cravings!
23. S'mores in a Mug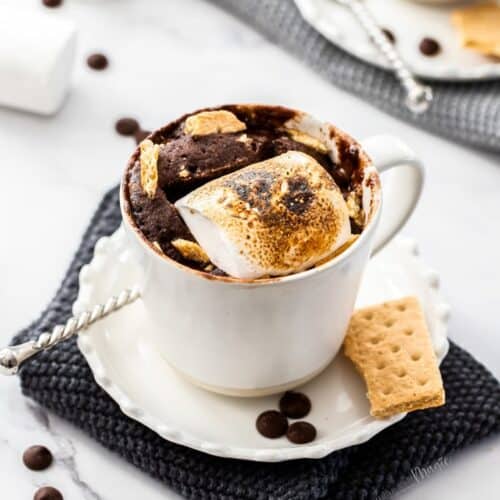 Toasted marshmallows and molten chocolate is the ultimate combination and this s'mores in a mug recipe is the perfect way to indulge yourself! It just takes a couple of minutes to make from start to finish and comes out of the oven all gooey and chocolatey! So Yummy!!
24. Cookie in a Mug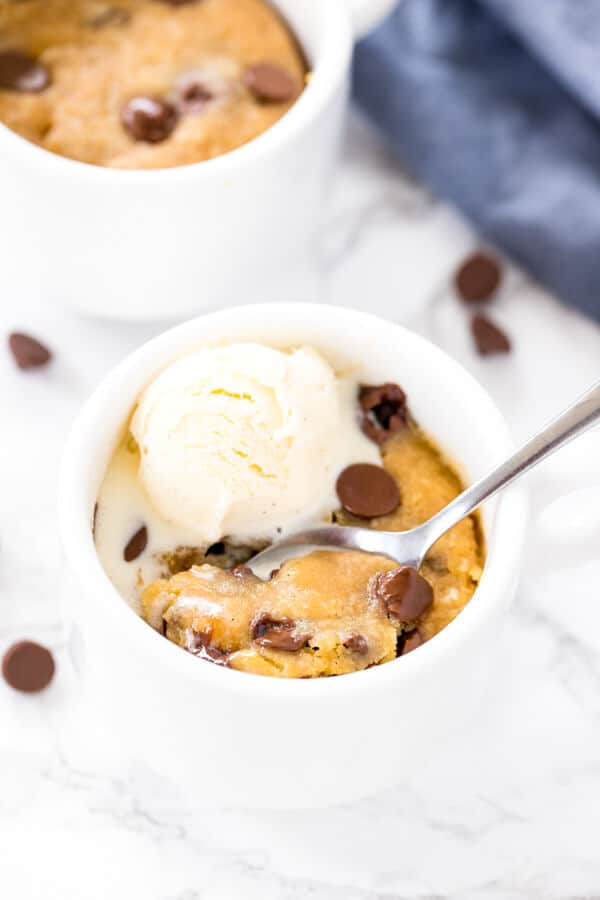 Everyone needs a warm, soft chocolate chip cookie once in a while. This cookie in a mug recipe is a delicious microwave mug meal and seriously the best way to satisfy those intense sweet cravings!
25. Pumpkin Pie in a Mug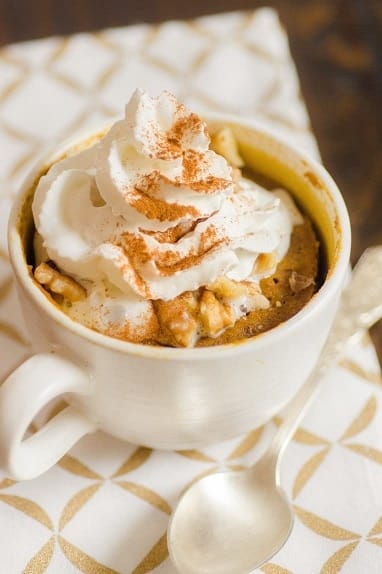 This is my all-time favorite fall dessert and the fact that I can make it in my dorm room is absolutely incredible! This delicious pumpkin pie in a mug recipe is so easy to make in your microwave and is the ultimate feel-good food!
More Dorm Room Ideas
This post was all about delicious microwave mug meals you can make in your dorm room. I hope you enjoy these mouthwatering mug meals!
For more ideas on dorm living, be sure to read the following posts: