Note: This post contains affiliate links. We may receive a small commission if you make a purchase through a link, at no extra cost to you. Please read our full disclosure policy here.
This post is all about Dorm Wall Decor Ideas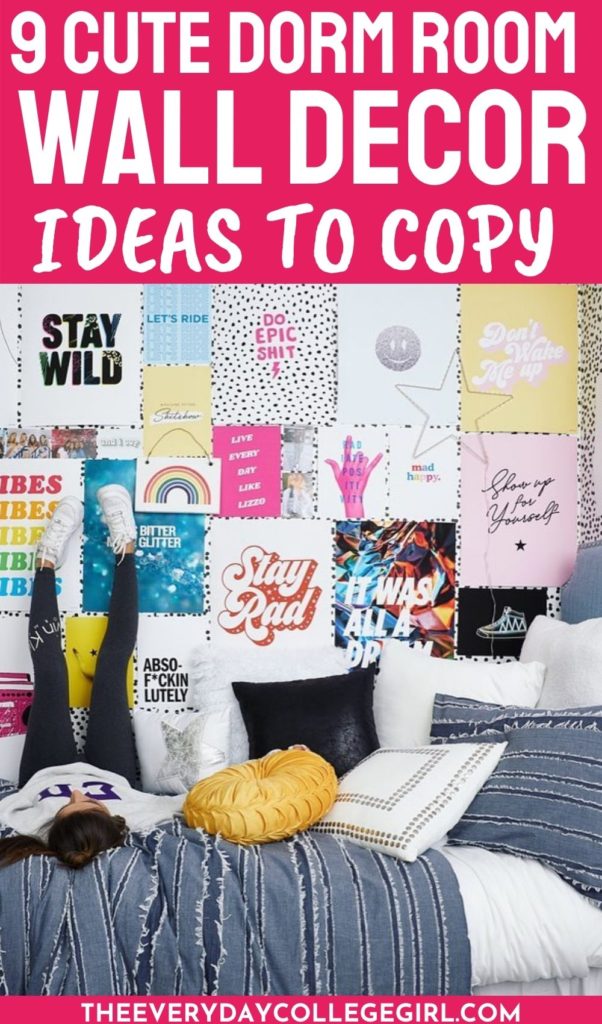 9 Amazing Ways to Decorate your Dorm Room Walls
Dorm room walls are usually beige and stark cinder blocks and are not exactly aesthetically pleasing! They do not make your room feel cozy and welcoming at all!
So one of the best parts about living in a dorm is getting to decorate it however you want, especially the dorm walls! It's also a fun way to bring out the creativity inside you! 🙂
There are so many cute dorm wall decor ideas that will easily add life to your dorm walls and instantly make your dorm feel like home!
Related: 15 Trendy Dorm Room Ideas Girls Will Love
Here are the 9 Best Dorm Wall Decor Ideas that will help you create the cutest dorm room ever!
1. Neon Signs
Neon Signs are super popular right now and a lot of girls are using them in their dorm rooms! They are a great addition as a dorm wall decor and a fun way to add some light and color to your room!
Not only are they the cutest dorm room decorations, but they are super affordable too!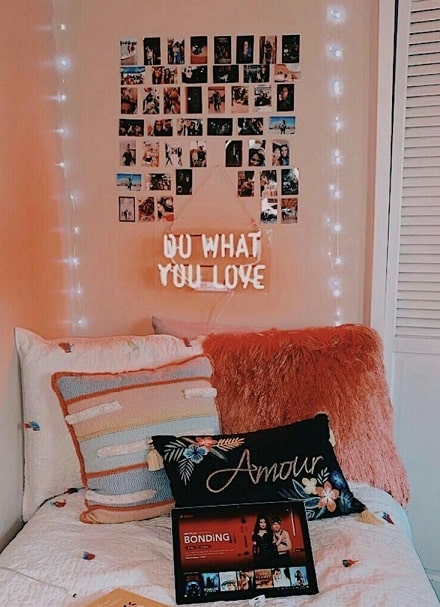 Source: @pinterest
Buy: Do What You Love Neon Sign from Amazon
Buy: Good Vibes Only Neon Sign from Amazon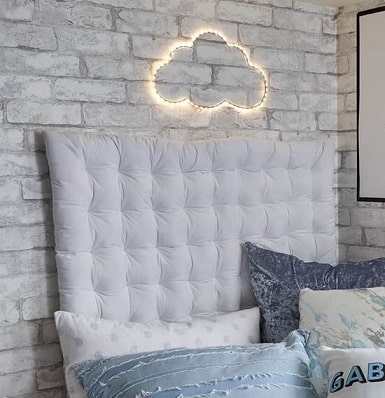 Buy: Cloud Wire Wall Light from Dormify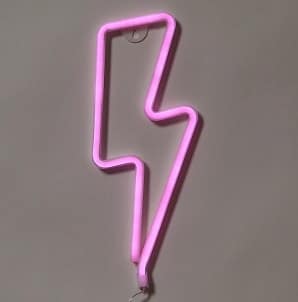 Buy: Lightning Bolt Neon Sign from Dormify
2. Photo Collage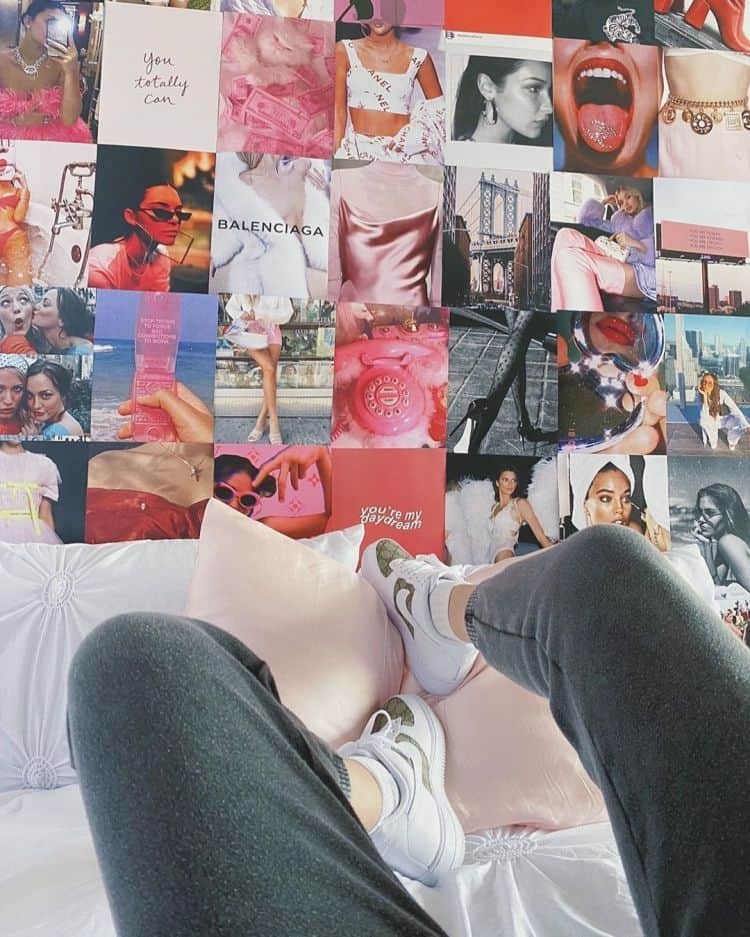 Source:@sydneystricker
If you're looking for a minimalistic yet trendy dorm wall decor idea, then photo collages are the way to go!
I think they are one of the cutest and cheapest dorm wall decor ideas out there! And they're really easy to use as well! All you have to do is buy a collage kit and stick it on the wall!
There are so many cute options available on both Etsy and Amazon!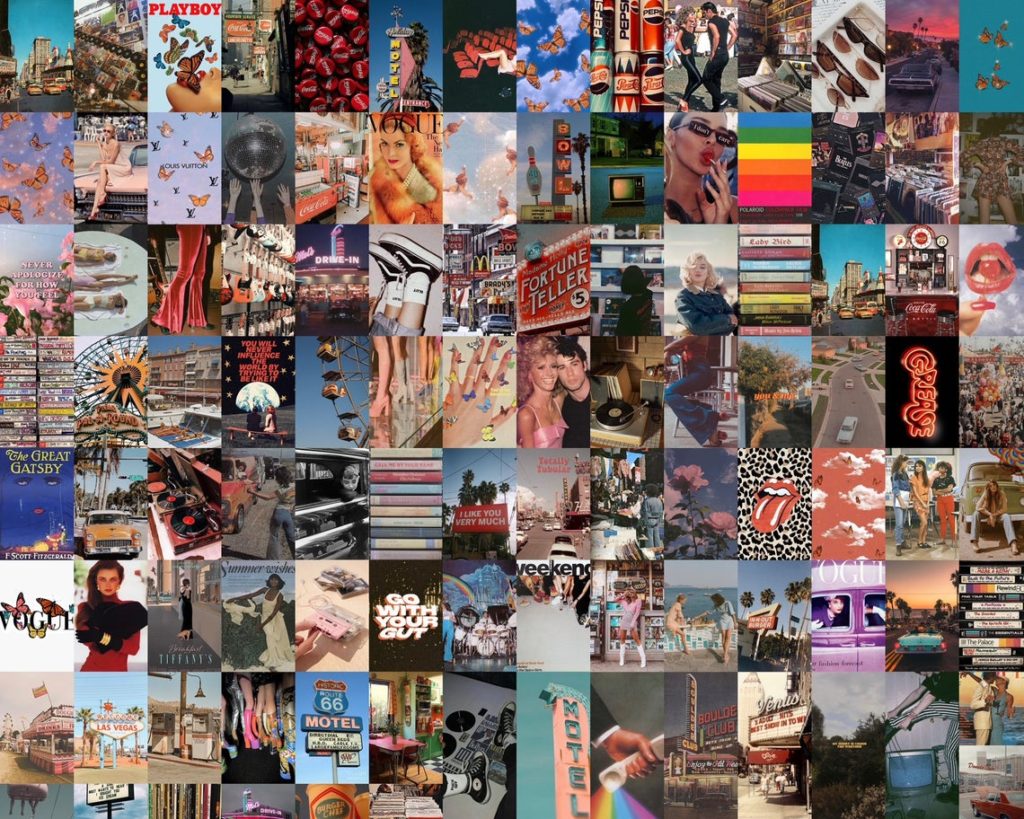 Buy: Retro Wall Collage Kit from Etsy
Buy: Artivo Peach Teal Wall Collage Kit from Amazon
3. String Lights
String lights are a fun and inexpensive way to make any dorm room cozy, homey and downright dreamy. I am a huge fan of fairy lights and I loved turning them on every night!
From hanging your favorite photos or quotes on string lights to using them as a fairy wall of curtain, there are tons of fun ways to use string lights as a cute dorm wall decor!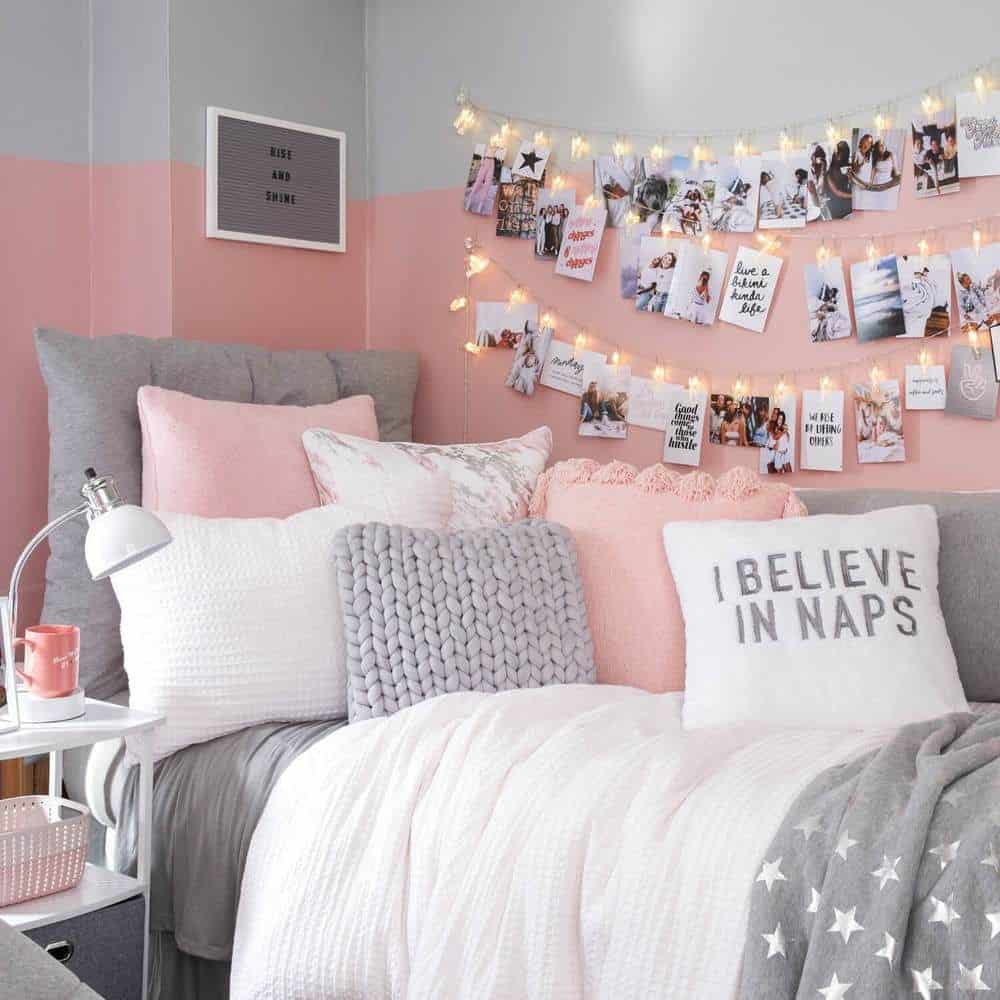 Buy: Clip String Lights from Dormify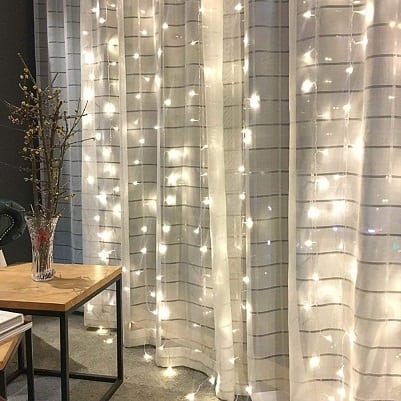 Buy: Curtain String Lights from Amazon
4. Removable Wallpaper
Another cute dorm wall decor idea that is really popular is to use removable wallpapers! They are not only perfect for covering up the dingy walls but also for setting a great background for your wall decoration!
Moreover, they easily transform those boring, bland walls and helps you personalize your space! The best part is that it's easy to install and does not damage the walls!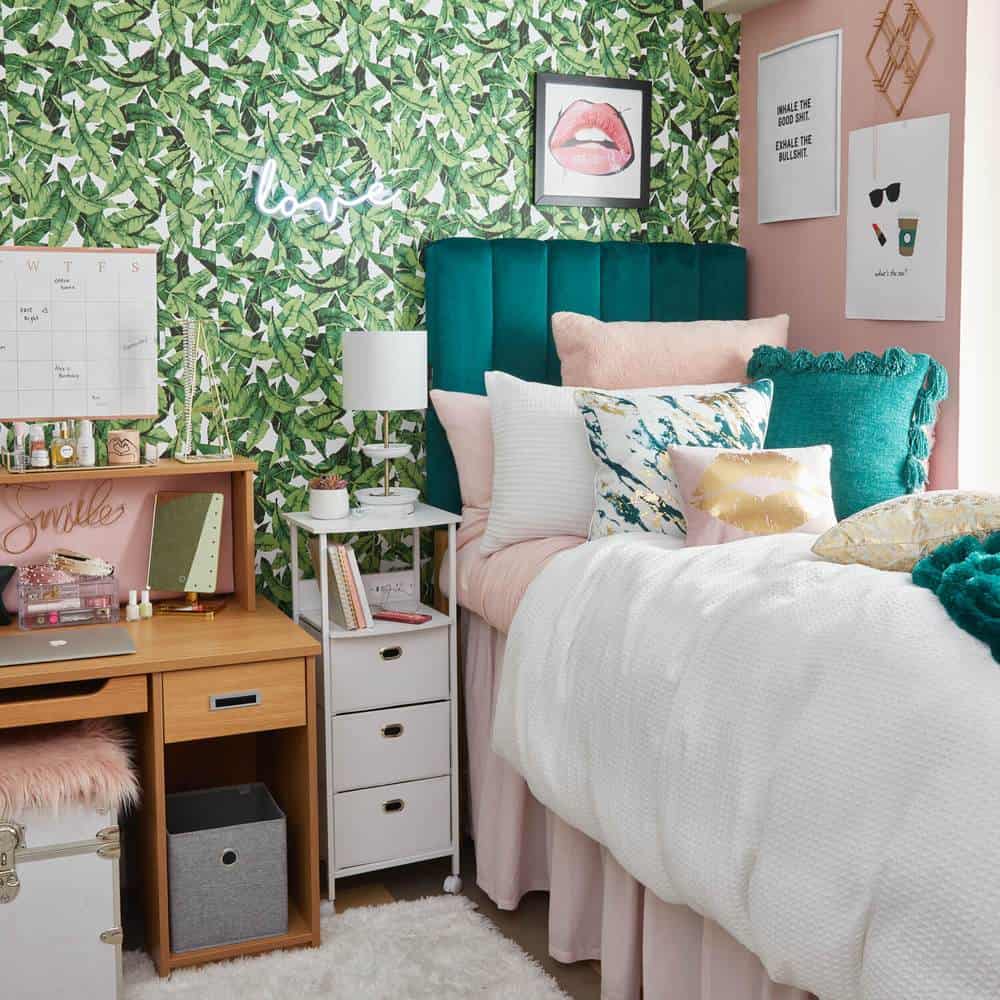 Buy: Palm Leaf Tapestry from Dormify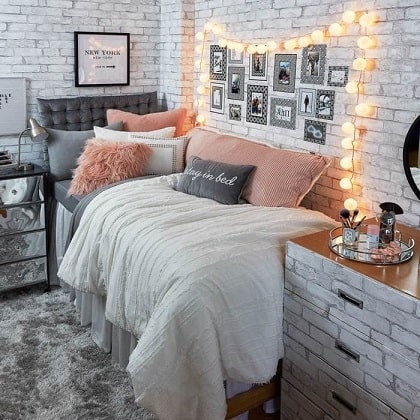 Buy: White Brick Removable Wallpaper from Dormify
Buy: Rustic Wood Removable Wallpaper from Amazon
5. Tapestries
It's amazing how instantly your dorm looks better by just using a tapestry! It is the perfect dorm wall decor idea that easily adds a pop of color and personality to those bland cinderblocks!
Also, tapestries are super trendy right now and a great way to fill up a large space without spending a lot of money.
Here are some of my favorite tapestries: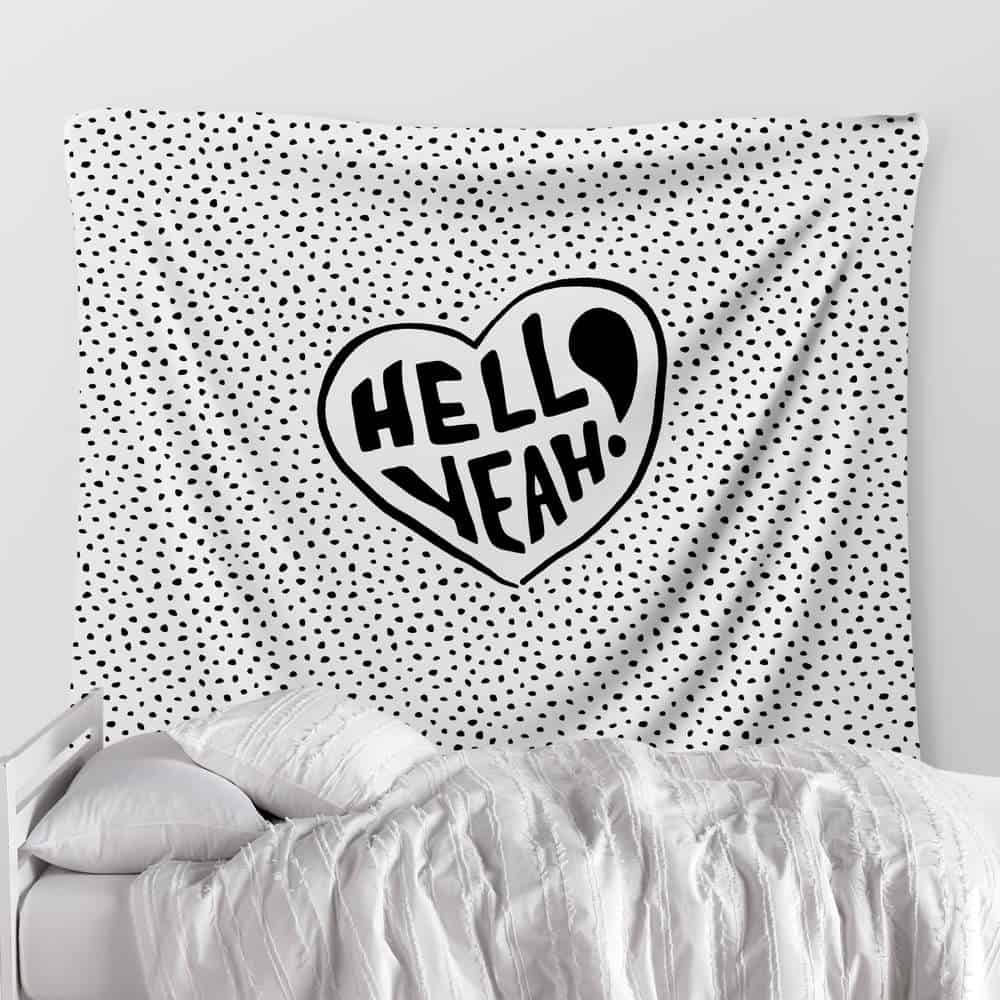 Buy: Hell Yeah Tapestry from Dormify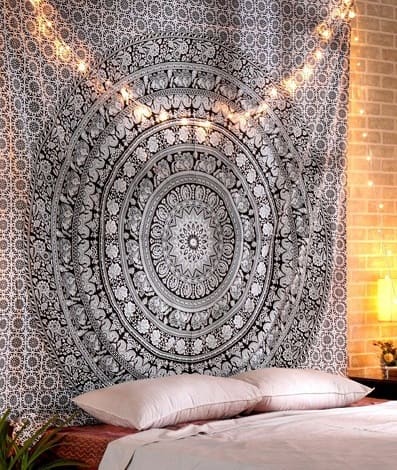 Buy: Black & White Mandala Tapestry from Etsy
Buy: Sunset Tapestry from Amazon
Buy: Babe Cave Tapestry from Amazon
6. Faux greenery
Adding greenery to your dorm walls is another great dorm wall decor idea. A little greenery can go a long way in making your dorm room feel more cozy and homey! This is such a cute dorm wall decor idea that is super affordable as well!
It makes your room feel so alive and gives you a sense of calm whenever you're in the room! Besides, you don't need real plants for this, you can easily use some faux greenery like fake hanging plants or ivy garlands instead!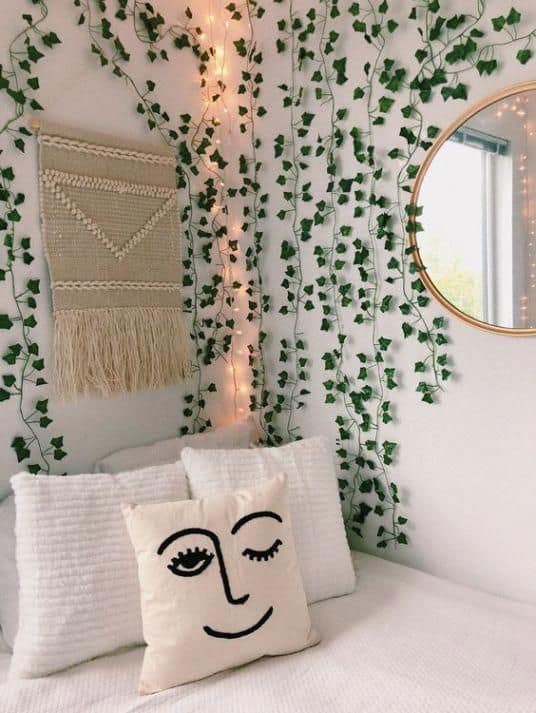 Source:@pinterest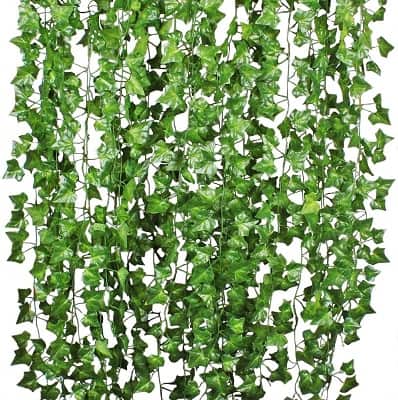 Buy: Fake Ivy garlands from Amazon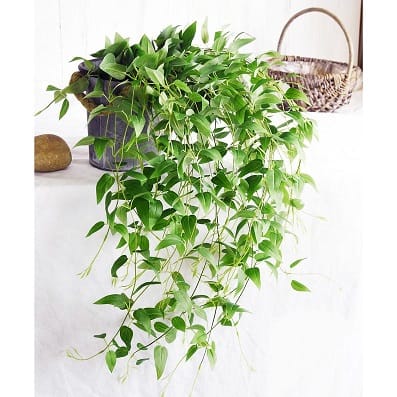 Buy: Hanging plants on Etsy
Related: 15 Boho Dorm Room Ideas For Your College Dorm
7. Wall Prints
Decorating your dorm room with printable wall arts is a wonderful way to spice up those bland walls.
Further, it's a great way to fill up those blank walls and add some character to your dorm room!
For a classy look, you can either put them in a photo frame or use a washi tape to create a nice border around the posters!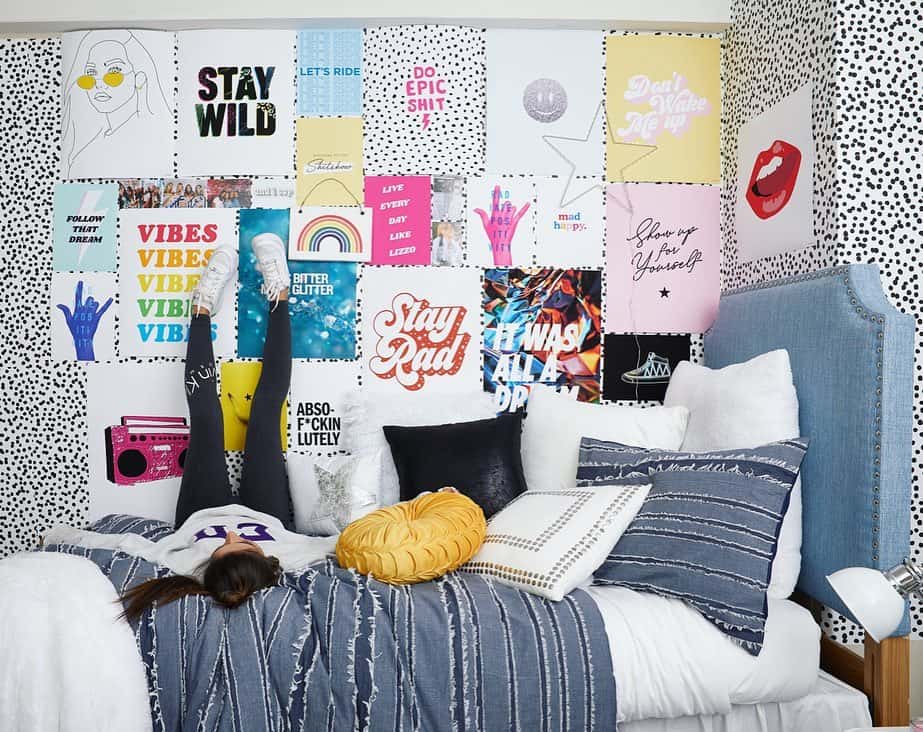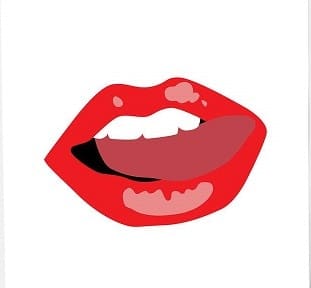 Buy: Red Lips Print on Dormify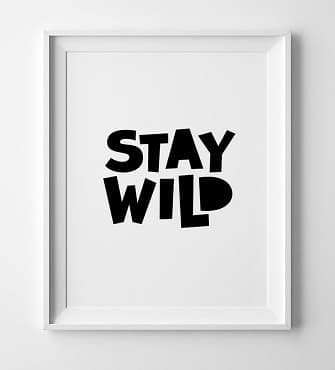 Buy: Stay Wild Print on Etsy
Buy: Coco Fashion Wall Prints from Amazon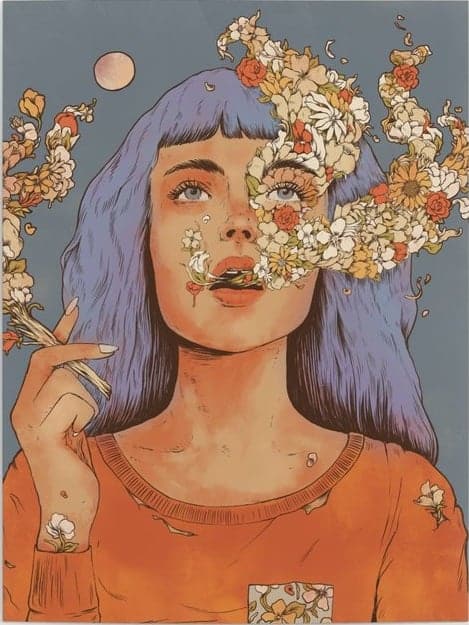 Buy: High On Life poster from Society6
8. Boho Wall Hangings
Boho Wall Hangings are HUGE right now! They are a super trendy way to decorate your dorm walls. It easily gives your room a sophisticated look and a lovely boho vibe while keeping everything simple and clean.
They're a great dorm wall decor idea, especially if you want to create a boho styled dorm room.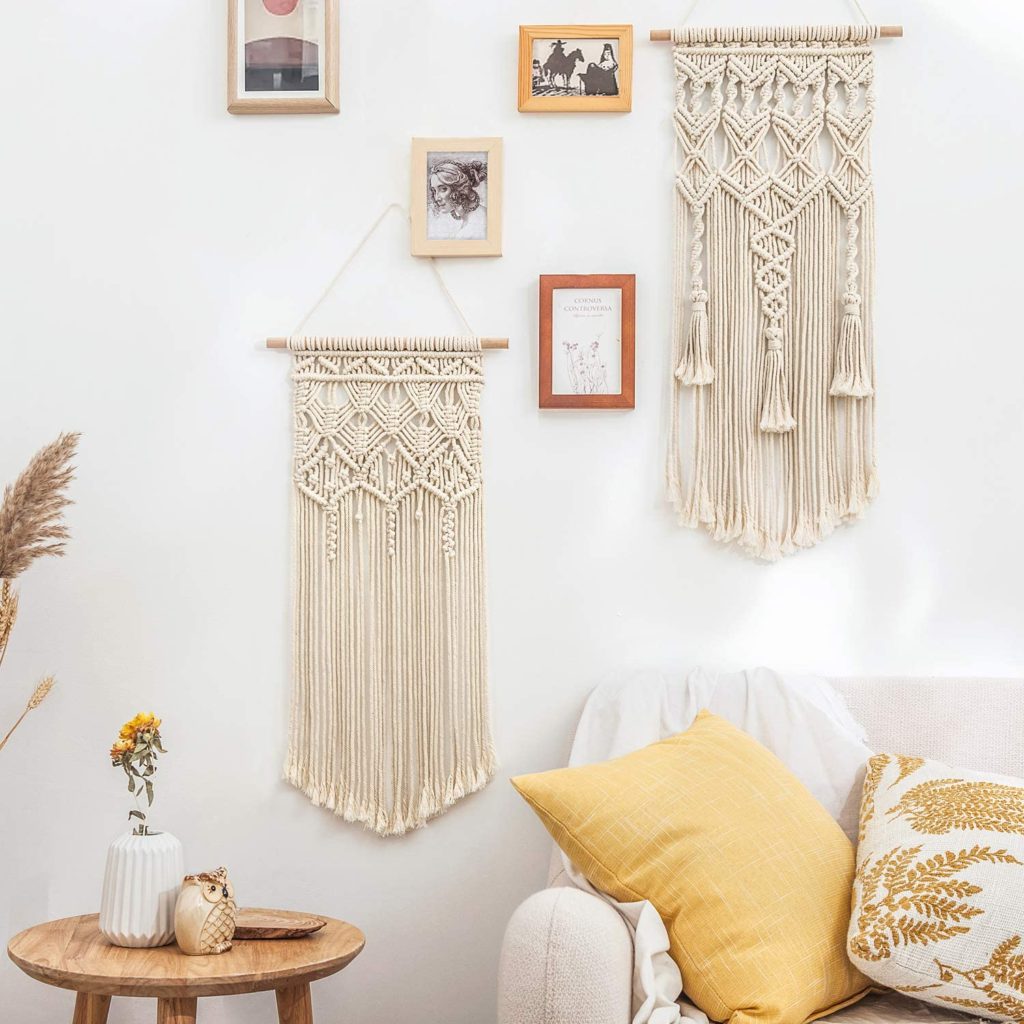 Buy: Macrame Wall hangings from Amazon
Shop: Boho Hanging Wall Mirror from Amazon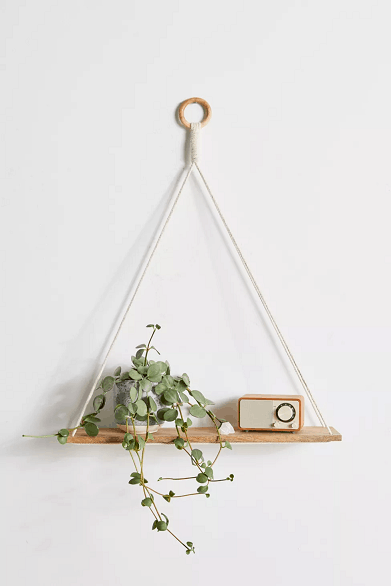 Shop: Boho Hanging Shelf from Urban Outfitters
9. Tassel Garland
A colorful tassel garland is a fun way to add a nice decorative touch and detail to those blank walls. These whimsical tissue garlands are one of the easiest and cheapest ways to spice up your dorm walls and take your dorm space to the next level!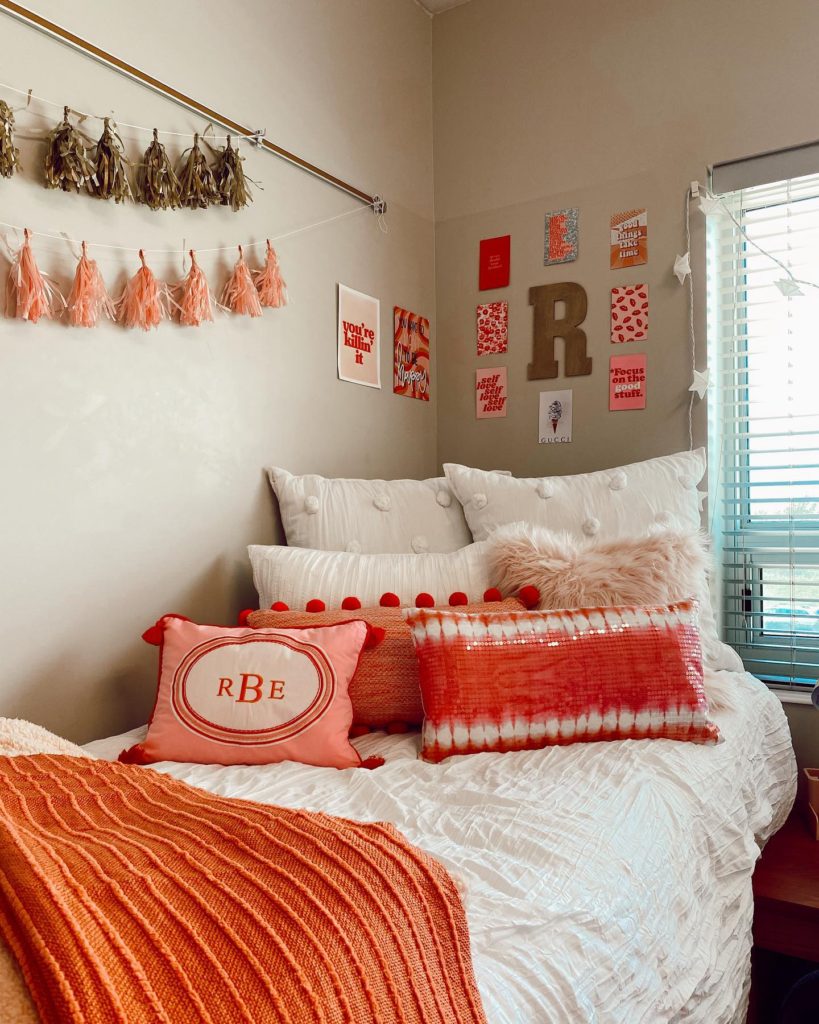 Source: @lovedbyrileyb
Buy: Tassel Garland Kit on Amazon
More Dorm Room Ideas
This post showed you the best dorm room wall decor ideas. I hope you found these ideas helpful!
If you're looking for more college dorm room ideas and dorm decor tips, you may also enjoy the following posts: